Sticker Pack-OutReach LGBTQ+ Fundraiser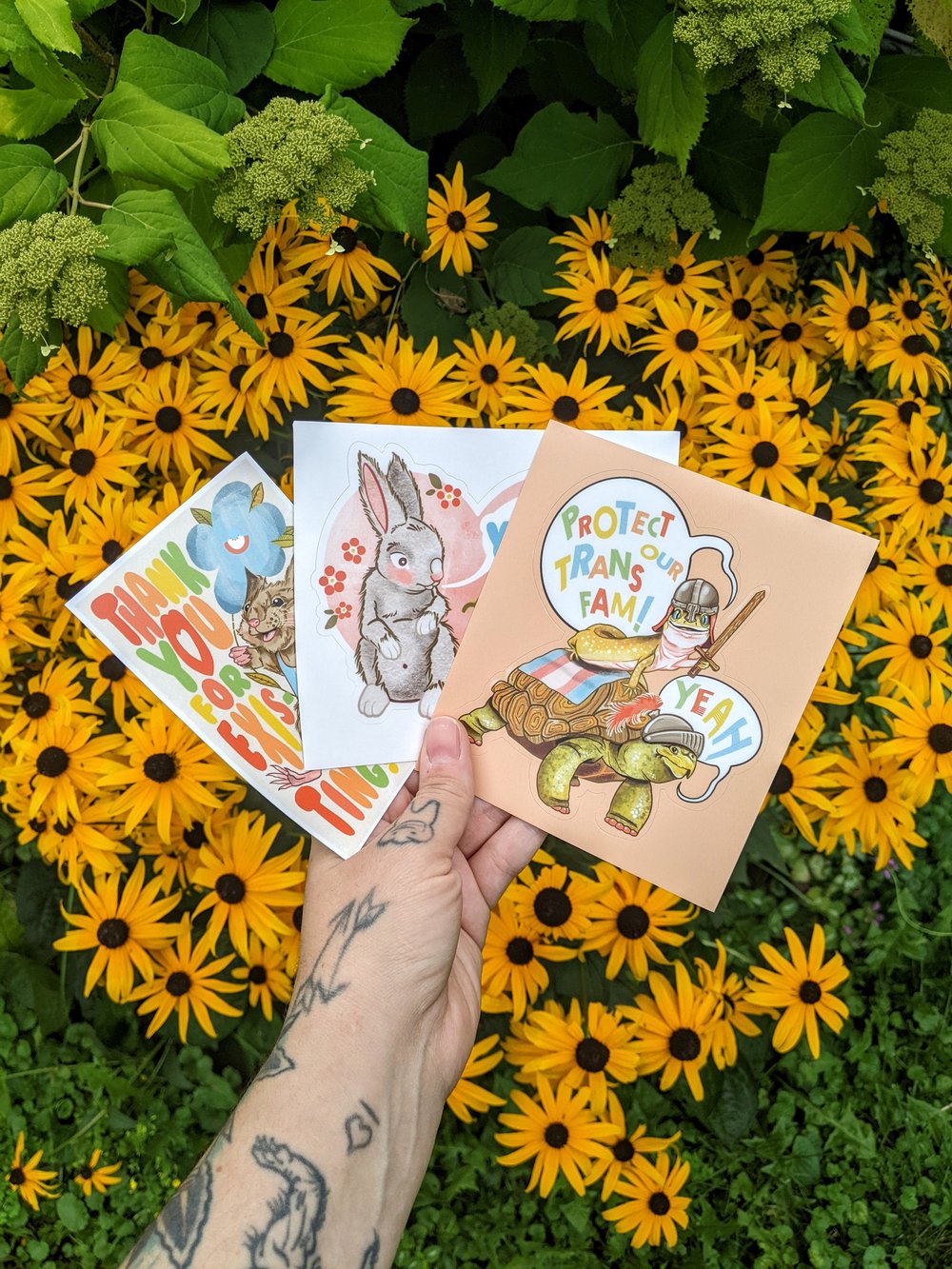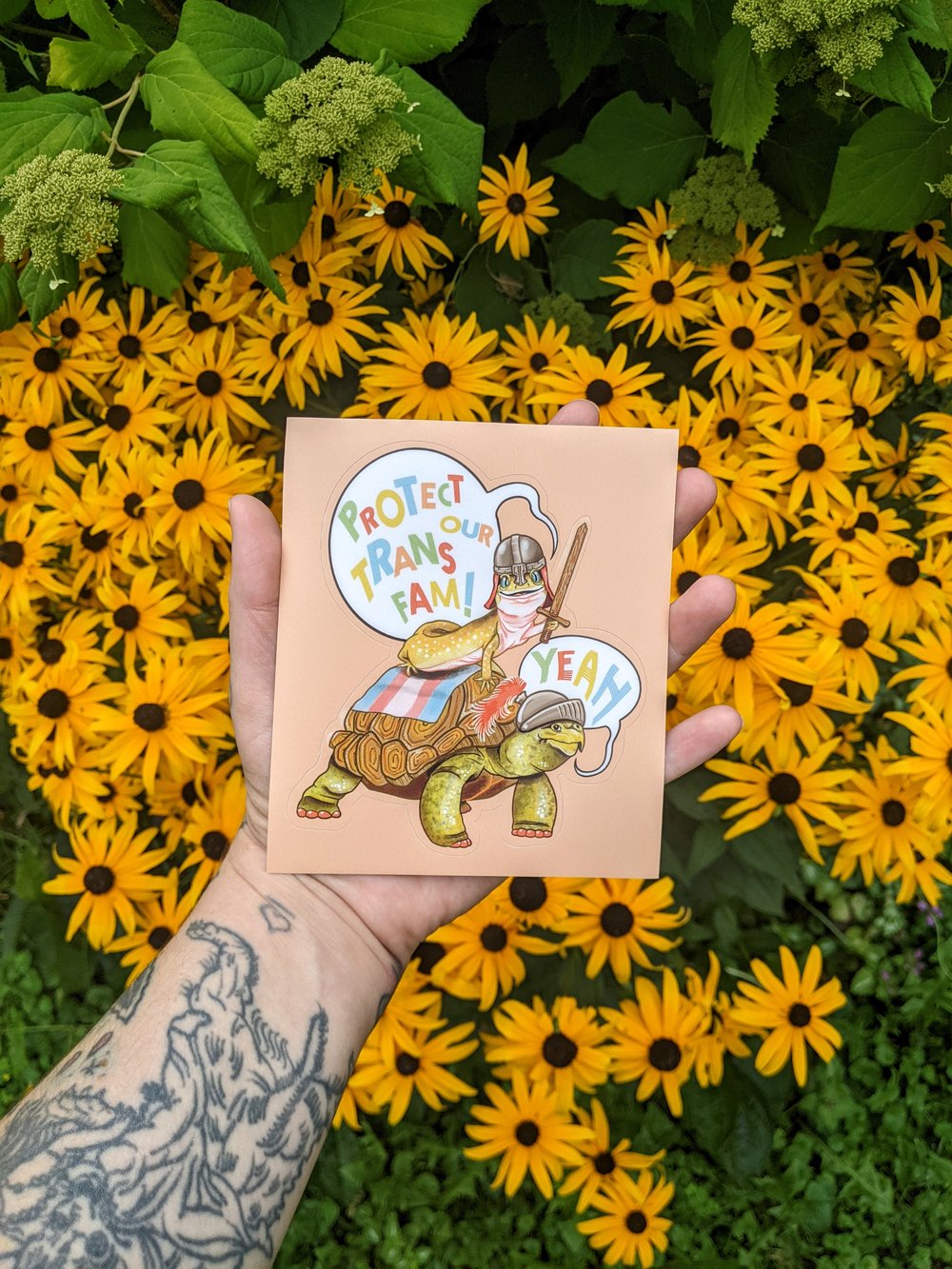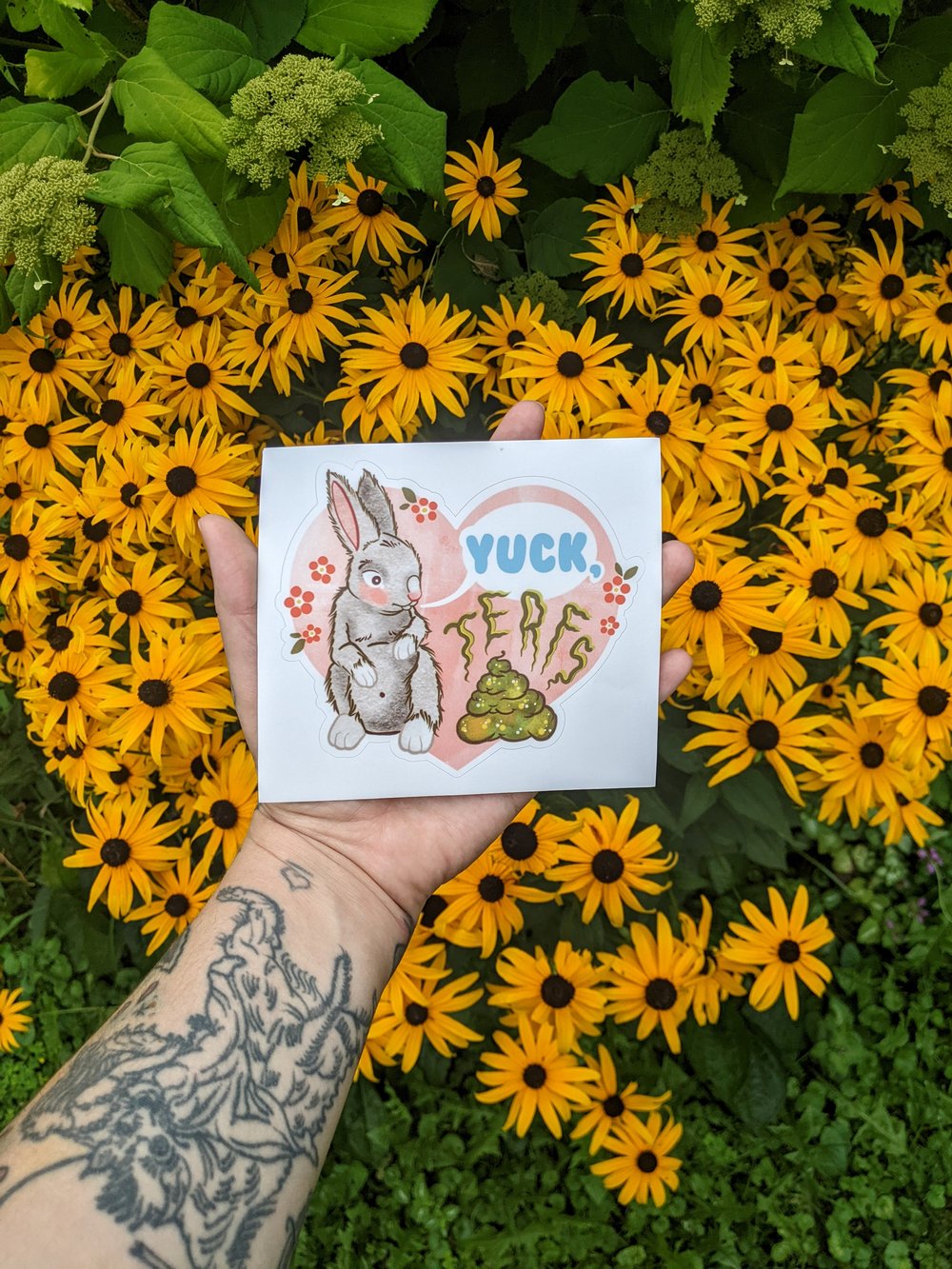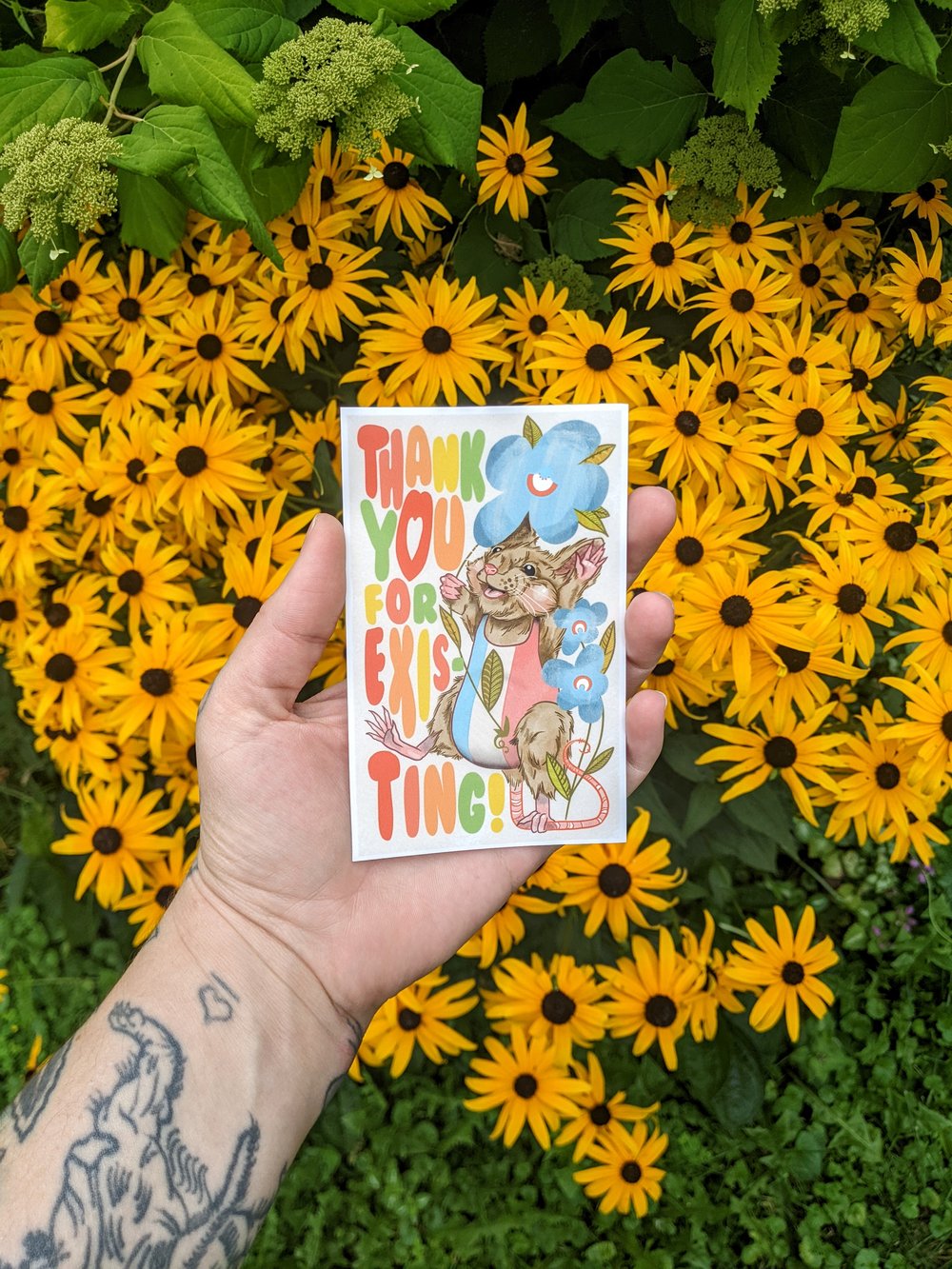 Get three different vinyl ways to show your support for our trans community! Each sticker is locally printed on heavy duty vinyl and die cut to the image. Slap em on your water bottles, cars, computers, or butts!
All profit from these sticker packs will be donated to the OutReach LGBTQ+ Community Center here in Madison, WI.
You can also find mini versions of these images for free at Wayward Tattoos, the OutReach Center, and other places around town.
Support, Protect, and Love our TRANS FAM <3